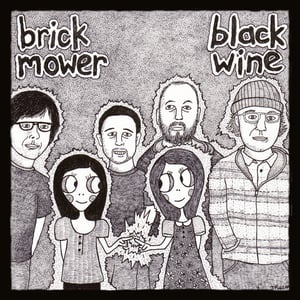 $

5.50
split black wax between Black Wine (NJ- you know 'em, you love 'em) and brick mower.
2 tracks by each band. 1 original, 1 cover.
Black Wine delivers Miranda's melodically, haunting "Pants" along with their live staple of Devo's "Freedom of Choice"
brick mower throws down a new slab of lo-fi pop, garble with "Shitty Parade" along with a cover of "Jim Motherfucker" by '90 Columbus fuzz heroes, Gaunt.
Recorded at The Hunt Studio to the Tascam 388 8-track.
Limited to 300! Comes with download code.
Shipping included in price when shipped alone.