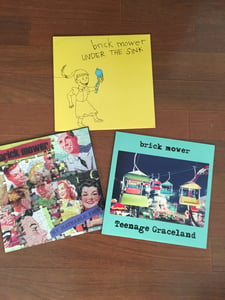 $

19.99 - On Sale
For a limited time, you can grab all 3 brick mower LPs for one low price.
Complete your brick mower LP collection in one quick grab....
Includes:
-Under the Sink (2nd pressing, red vinyl), 2011
-My Hateable Face (Don Giovanni Records) 2012
-Teenage Graceland (Don Giovanni Records) 2014
That's 34 tracks etched in wax from NJ's brick mower!
First 10 orders come with "Teenage Graceland" poster.